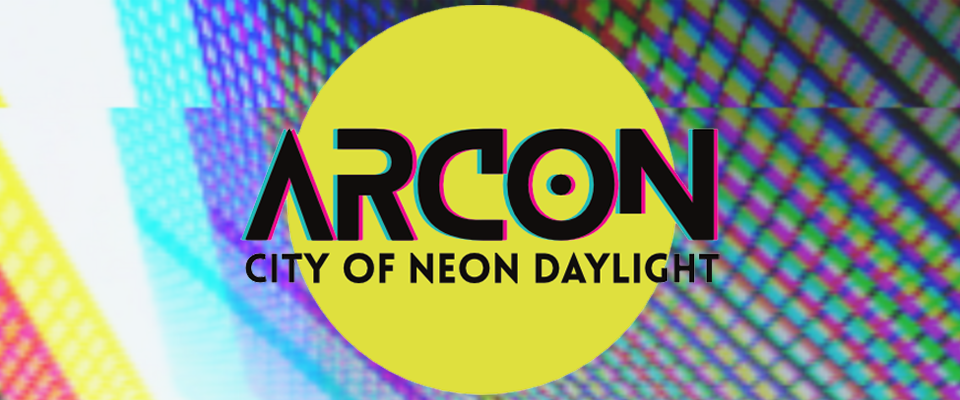 Arcon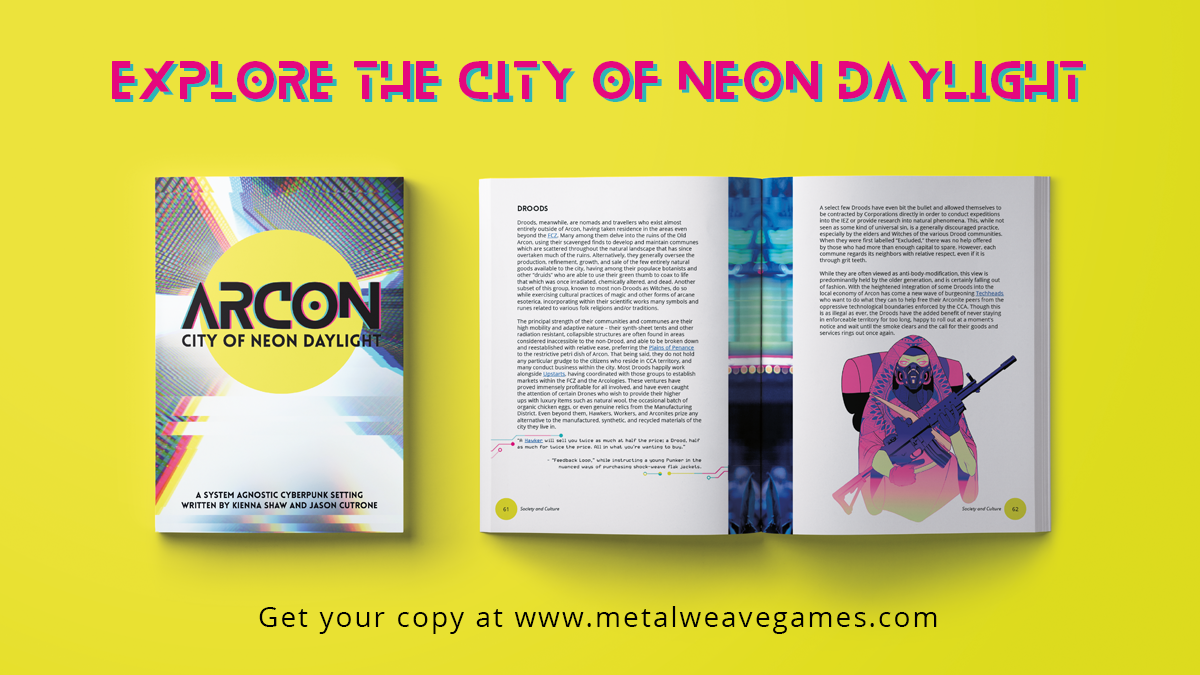 Hi folks!
The new edition of Arcon is finally here! Thank you so much for your support and patience as we brought together our team and worked with our wonderful publisher Metal Weave Games to bring this to life.
You can get Arcon 2.0 with the brand new art and map, NPC chapter, additional locations and organizations, and updated layout by heading to the product page on Metal Weave Games!
If you were one of our itchfunding supporters and bought a copy during the campaign, you should have received an email with a code for your free digital copy of Arcon 2.0. If you haven't, please check your spam, and otherwise reach out to Kienna via kiennashaw@gmail.com with the subject line "Arcon 2.0: code missing".
Any additional updates to the product will be done via Metal Weave Games, rather than here on itchio, though we'll be sure to share any announcements here as well.
Thank you once again, and we hope you enjoy your time in the City of Neon Daylight!
Kienna and Jason